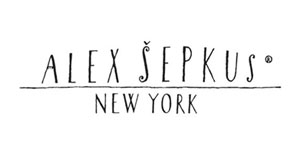 Alex Sepkus
Lithuanian-born designer Alex Sepkus makes jewelry that is unlike anyone else's on the planet. Intricate in design and flawless in execution, it has numerous surface shapes that are sprinkled with diamonds of all colors and other precious stones. Sepkus says he sees his jewelry--all of which is made under his personal supervision in New York--as a link between body and clothing, and it should, according to his view, be pleasant to the touch and comfortable to wear. Being a stickler for perfection, he makes sure it is both.
Browse our Alex Sepkus products View all

→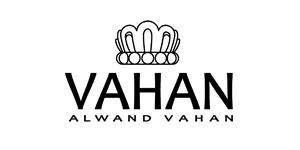 Alwand Vahan
With origins in Paris, France, Alwand Vahan has been designing fine jewelry for over 100 years, now carried on by third-generation Alwand Vahan, also known as "Sacha." Today, Sacha's collections are found in the finest jewelry stores throughout the country, his creations dazzling today's woman with an eye for style, quality, and comfort. When asked about why he designs jewelry, Sacha says, "I create jewelry like I would a film set; with mood, drama, and my customers wear the jewelry like actresses. When I design jewelry I think of women as film stars. I want them to be...
Browse our Alwand Vahan products View all

→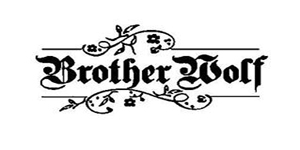 Brother Wolf
Jonathan Tesauro of the Brother Wolf family gave some insight into the inner workings of the company. "We believe in fashion with meaning and that style is a virtue. Those are the two very important aspects to Brother Wolf."

Brother Wolf takes a truly unique approach to jewelry design. Tesauro says, "Our designer travels the world and finds inspiration from different places. Relics found in remote shops far off the beaten path will inspire a design that will then be in the line."

When asked about the process of making the pieces, he says, "O...
Browse our Brother Wolf products View all

→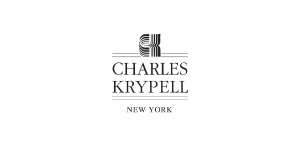 Charles Krypell
Charles Krypell, a brand synonymous with luxury, craftsmanship, and quality, invites you to peek inside the heritage of a family owned and operated, world renowned jewelry design company. Recognizable for award winning styles and trendsetting designs, the Charles Krypell Company has continued to influence the world market since 1976. Charles Krypell incorporates sterling silver and yellow gold for a bold, yet harmonious line of jewelry that includes semi-precious and precious gemstones.

"Mediocrity in jewelry design is achieved through superficial efforts, it is from ap...
Browse our Charles Krypell products View all

→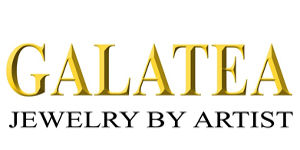 Galatea Pearls
From Our Family to Yours

My father was a talented and widely respected jeweler in Vietnam. In the old days, in my home country, it was considered a great privilege and honor to apprentice with him. One was more than willing to tolerate the six months or so spent cleaning the shop, polishing and making jump rings, only to "progress" to spending day after day making simple wedding bands--just to be asked to melt them down and start over because they weren't round enough! The great mystery of why he was so hard on us was finally revealed to me the day he said, "I...
Browse our Galatea Pearls products View all

→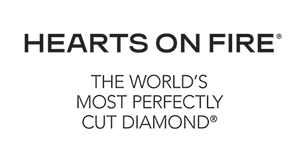 Hearts on Fire
A perfect ring of eight hearts when viewed from the bottom. A perfectly formed symmetrical fireburst of light when seen from the top. Diamonds cut and polished at 100X magnification - 10 times the industry standard. That's the perfection of a Hearts On Fire diamond. It's a perfection you can see. Hearts On Fire, The World's Most Perfectly Cut Diamond
Browse our Hearts on Fire products View all

→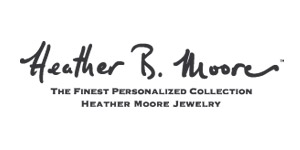 Heather Moore
Heather Moore Jewelry is based on the idea that everyone has something in his or her life to celebrate. You will have an opportunity to document your milestones and inspirations as well as who, what and where is important to you. Our tag line is "Cherish Who You Are," and that is exactly what we want you to do. Each piece is hand stamped with your story- making this the most personalized jewelry you can design and wear.
Browse our Heather Moore products View all

→
Henri Daussi
Henri Daussi engagement rings are crafted with the goal of a brilliant diamond that maximizes its visual presence. All Henri Daussi diamonds are are cut in the unique and patented 'Antwerp' cut. The 'Antwerp' cut diamond is crafted to face up 30% larger than other diamonds of similar weight while still maintaining a beautiful brilliance. The result is a larger looking diamond for less. The 'Antwerp' cut was evolved by Henri Daussi in Antwerp, Belgium; the diamond capital of the world. All diamonds are cut in Antwerp, the location that the Davis family has been purchasing diamonds fro...
Browse our Henri Daussi products View all

→
Next Generation
Next Generation brings simplicity and elegance to the forefront of diamond engagement rings. Rings that are made with classic elegance to last generations to come. Utilizing diamonds of excellent make to create a brilliance that is recognizable from across the room.
Browse our Next Generation products View all

→
Rembrandt Charms
A charm is a sentimental journey you can hold in your hand to relive precious memories or recall special occasions for a lifetime.
It is the classic collectible. No other gift captures a moment as clearly as a fashionable and affordable charm. Each charm tells a story.

With thousands of charms available in Sterling Silver, 10 Karat Yellow Gold, 14 Karat Yellow Gold, and 14 Karat White Gold, you are sure to find the right charms to commemorate an event, share a special moment or highlight a hobby. A charm is one of the most memorable gifts you can choose.

All cha...
Browse our Rembrandt Charms products View all

→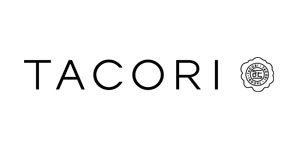 Tacori
Spanning four decades, Tacori designs have fused classic elegance with modern inspiration, creating some of the world's most highly regarded and exquisite jewelry. The stunning beauty and intricacy of each piece of Tacori jewelry is the result of an uncompromising passion for artisanship. Handcrafted in California, these remarkably detailed rings and fine jewelry pieces become the timeless symbols of connection that join individuals and generations.
Browse our Tacori products View all

→