Our Services
Our Services
Skaneateles Jewelry proudly offers many services to its customers including, repairs, appraisals and Jewelry and diamond purchasing.
Repairs - All of our repairs are taken care of by our own on staff craftsmen. Jewelry is not only intrinsically valuable, but can also have deep sentimental value. Expensive jewels must be given regular good care to help them retain their shine and glory.
Bring all your silver, gold, platinum or diamond jewelry to us for regular cleaning. We also fix any loose gems, stones or diamonds.
Our services include: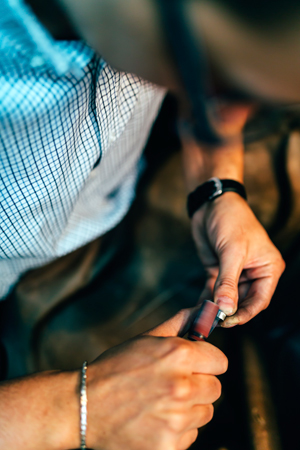 · On staff goldsmith and designers to fulfill custom jewelry requests
· Experts to answer jewelry-related inquiries, including three Graduate Gemologists.
· Jewelry repair
· Jewelry appraisals
· Jewelry cleaning
· Insurance replacement
· Buying gold, silver, coins, collectibles and estate jewelry
We also offer Jewelry Appraisal & Much More!
Our on staff Graduate Gemologists and certified American Gem Society appraiser are able to help you with all your appraisal needs. We can accommodate all appraisals including insurance appraisals and entire estate appraisals.