Jeweler Becomes a Bride
Jeweler Becomes a Bride
Posted on Thursday, April 5th, 2018 at 2:16 pm by Chip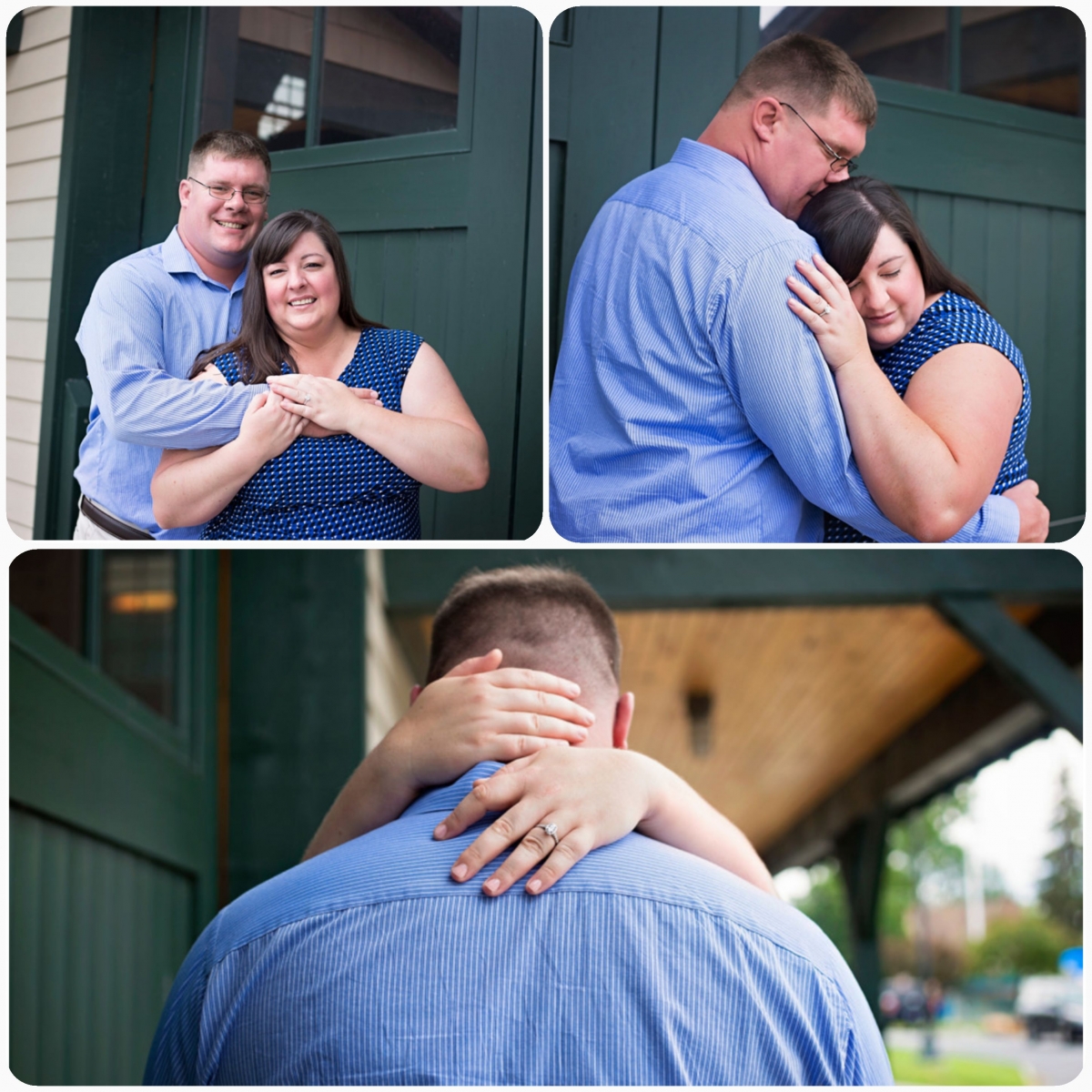 The jewelry industry is like no other. I've been "getting people engaged and married" for almost 19 years now. Getting to know so many people during one of the most important times of their lives has been a pleasure. The purchase of engagement rings and wedding rings is such a joyful time, and I'm privileged to be able to share it with all of you. On May 6th, 2017 the man of my dreams, the most kind, caring, dependable man asked me to be his wife. In a split second I went from being a jeweler helping brides to being a JEWELER AND A BRIDE. Let the craziness begin right? So here is what I've learned so far planning our wedding.
Insure Your ring. I use a company called GemShield. My diamond ring is insured for lose, theft, and repairs both in and out of the country. It is an yearly premium that is based on where I live and the appraised amount of my ring.
We called all of our family and friends and then we went viral. I did not realize just how many great ideas couples have used to announce their engagement on social media platforms.
Skaneateles Jewelry has Facebook, Pinterest, and Instagram to compliment our website www.cnydiamond.com We love to (with permission) post and share engagements, weddings and special occasions pictures of our customers.
Decide on what type of wedding you want. Large with 3rd cousins, small and intimate or elope? Did you know the average wedding costs over $35,000 now? I was in shock when I heard that number.
Pick a wedding party and color pallet. This was much easier than I thought it would be.
Set a budget and stick to it! The most important things that I wanted to spend money on was our wedding rings. We are going to wear them everyday for the rest of our lives, I wanted to buy something that we loved and that is durable for our lifestyles.
Once you pick a venue ask them for a list of recommended vendors. This made things so much easier. My venue gave me a list of Cake Makers, DJs/Bands, Photographers, Flowers, Officiants, Limos that have been hired at my venue before and had positive reviews.
I have learned that it is never too early to finish and check a task off. Our engagement is 14 months long, and time has flow by. I have tried to "go with the flow" and be relaxed through this crazy process. It is fun, stressful, exciting and tedious all rolled into one. I can not wait to marry David and this is what gets me through the stressful parts of planning. I'm marrying my best friend.
~Kim
Photo credit to Laura Fischer Photography