Pearl Imports
Next Generation Pearl Imports from Mie, Japan
Direct from the source to provide the highest quality!

Mie, Japan is the origin of the cultured pearl and maintains the world's highest quality pearl source. We hand select our pearls direct from the source in Mie, Japan from the family owned Tanabe pearl farm. Skaneateles Jewelry is proud to be importing from this family owned pearl business.
Here, Wes and Charlie learn how the pearls are farmed in Mie, Japan. Each of the mollusks is secured in the nets and every week the docks and nets have to be cleaned.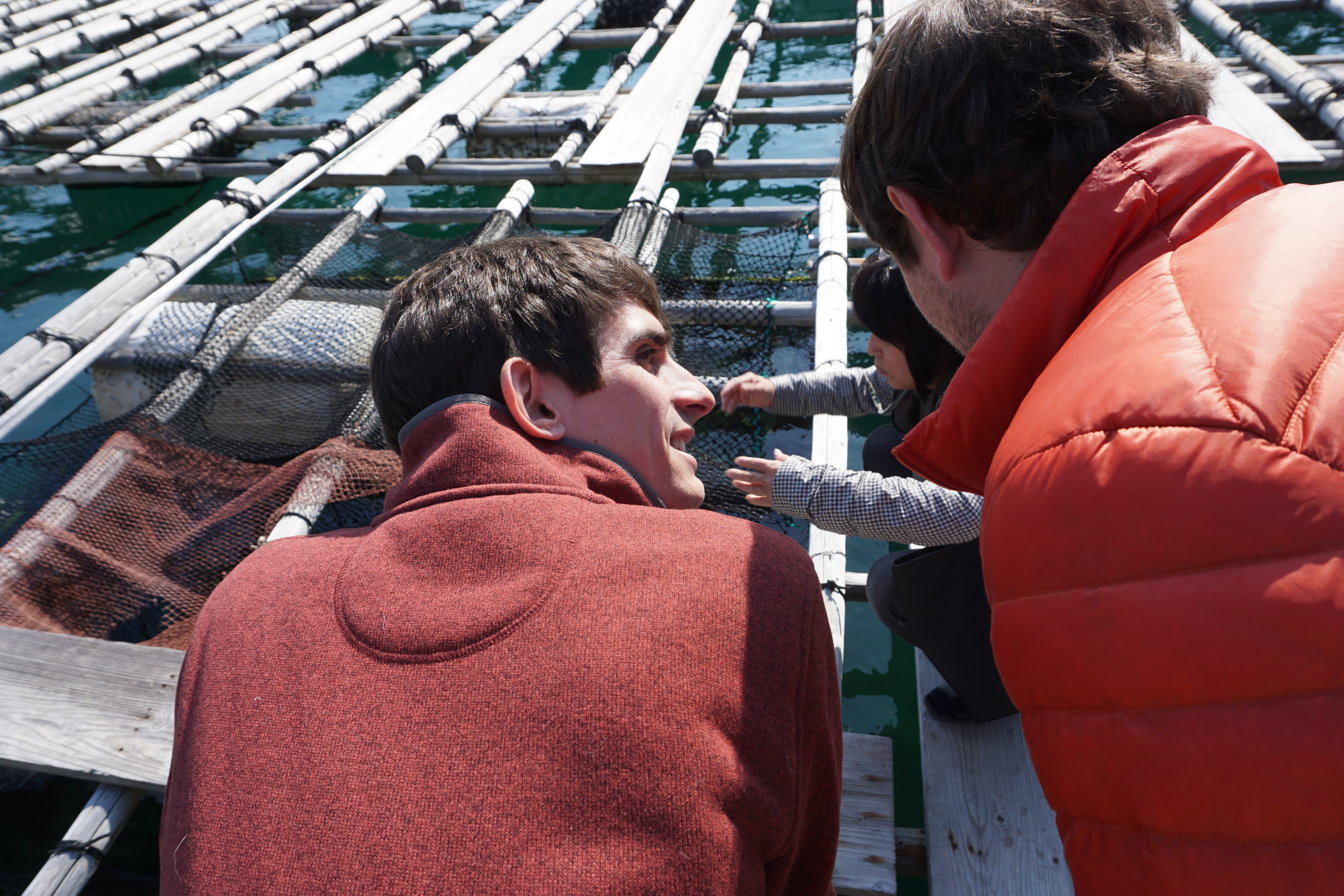 The finest Akoya pearls come from Japan; here the cove like coast line consists of mountains which provide minerals to support strong local life of plankton which is the food source of the mollosks. The waters in Japan are far colder than any other pearl growing water, thus the nacre of the pearl has a far finer polish and overall nacre quality to it.
Wes and Charlie overlooking the beautiful scenery at the Tanabe pearl farm in Mie, Japan.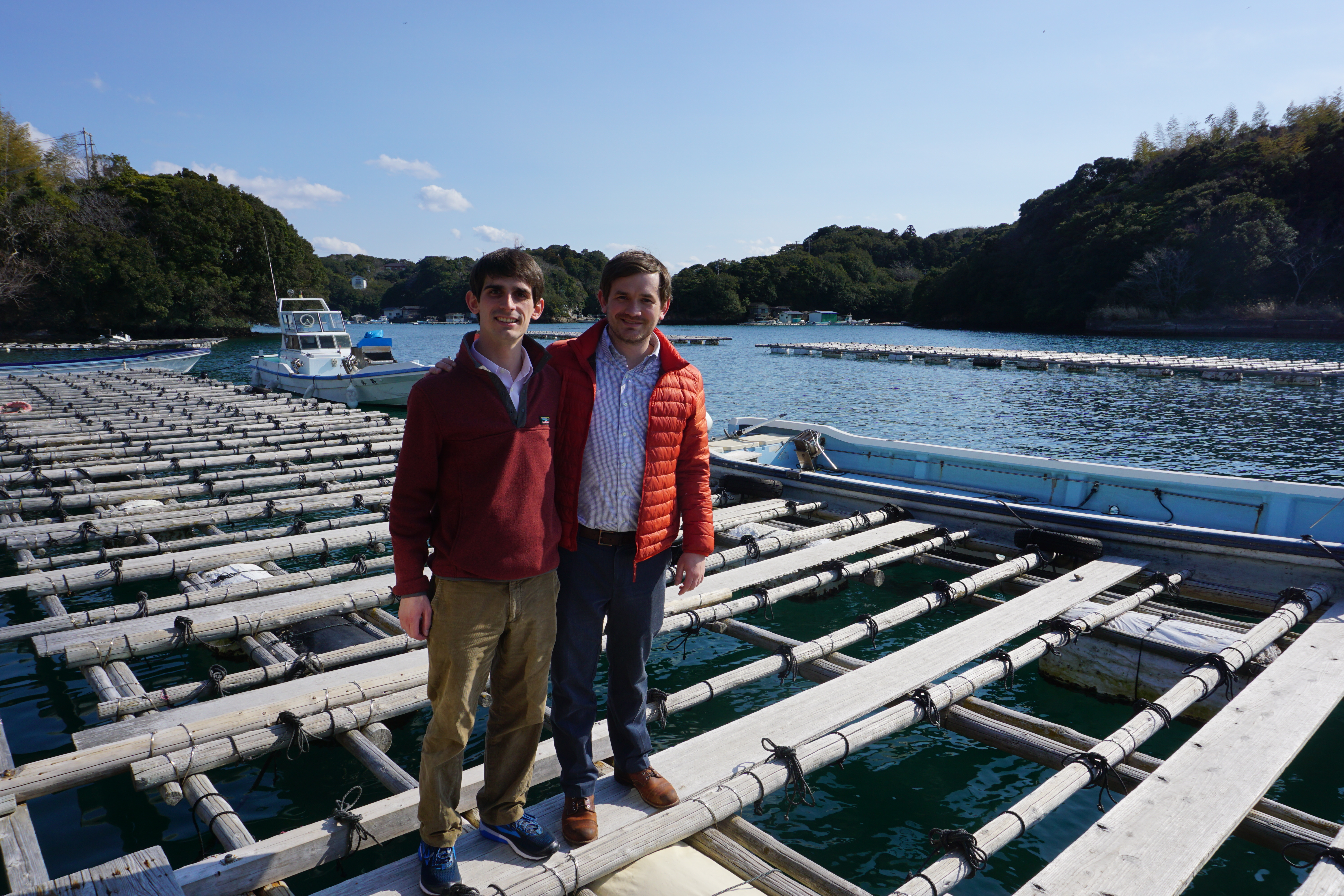 Pearls are one of the original gifts of love. Stop in today to see our new line of Akoya pearls from Mie, Japan and see our full line of pearl products here.