Watkins Glen Double 7 Hour Race Recap
Watkins Glen Double 7 Hour Race Recap
Posted on Thursday, May 30th, 2019 at 12:08 pm by Chip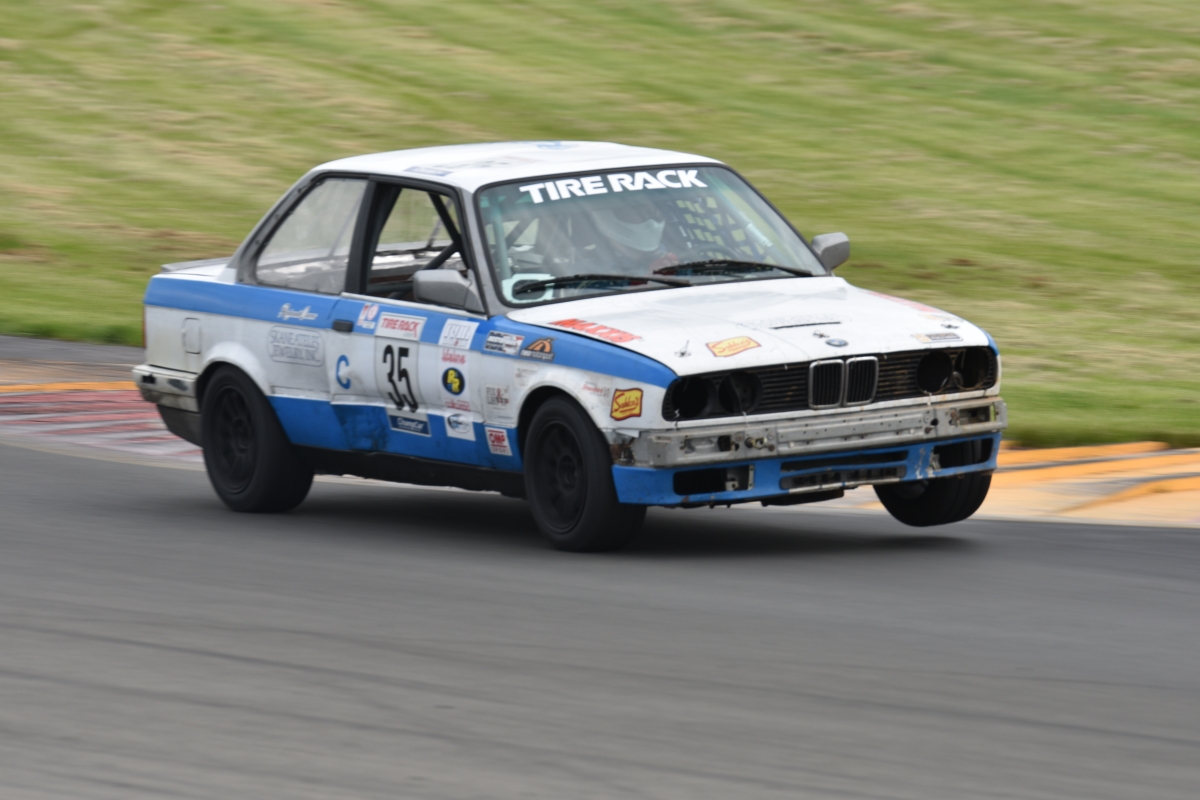 The Skaneateles Jewelry sponsored StepBrothers #35 BMW had an eventful Memorial Day Weekend.
Friday afternoon at Practice the New Engine Destroyed itself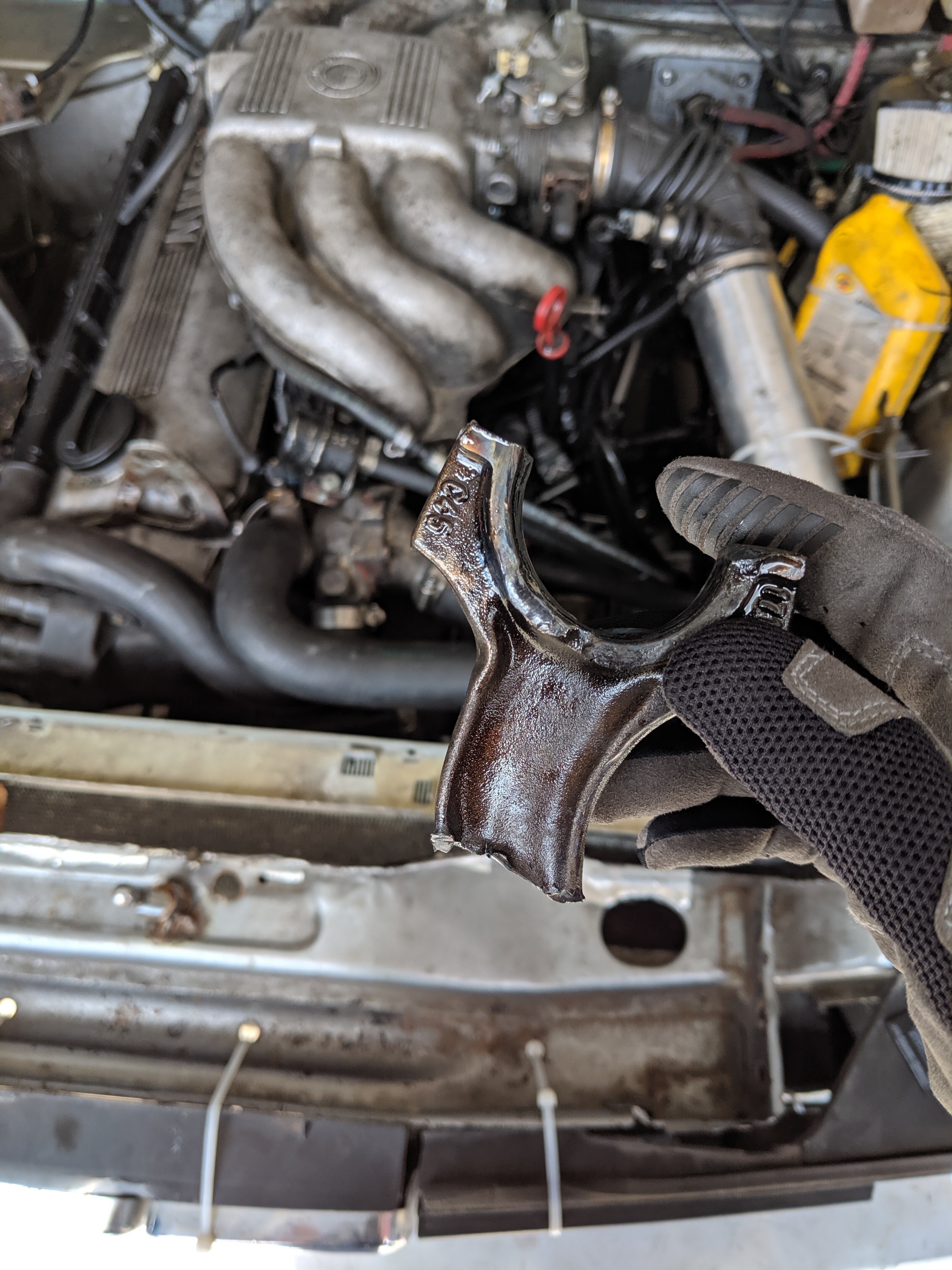 A questionable engine with low compression and 173,000 miles was picked up from home and put in overnight before the race start on Saturday Morning.
A pleasant surprise, the motor ran relatively quietly and put down 5 laps before getting hot. Fortunately a loose hose was the only culprit and the old motor ran all the way to Saturdays race finish at 4PM.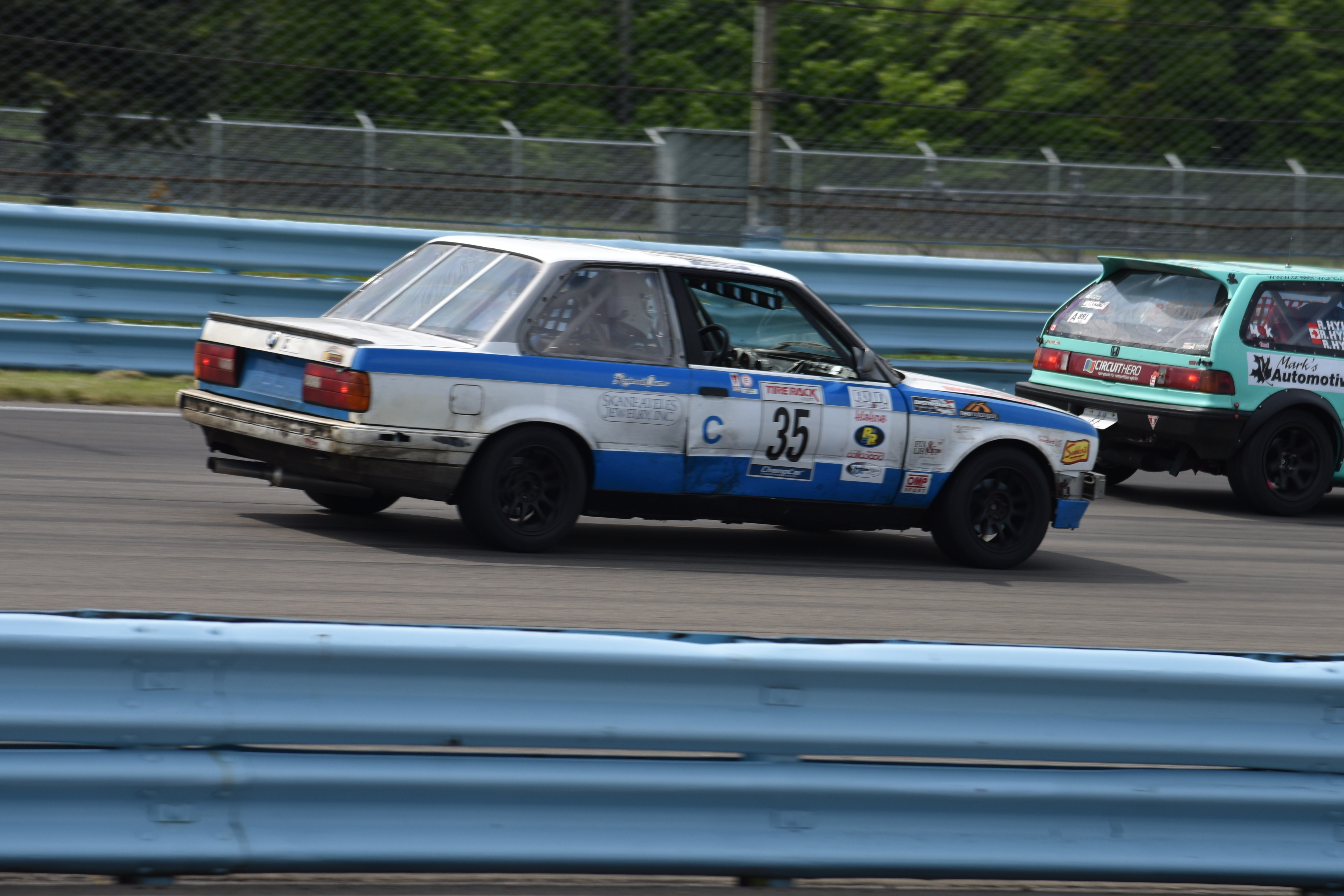 Sunday Morning saw the #35 BMW moving from a starting postion in the 40s to 19th position before contact was made with a Mustang. The contact was enough to bend shift linkage and necessitate a 30 minute pit stop.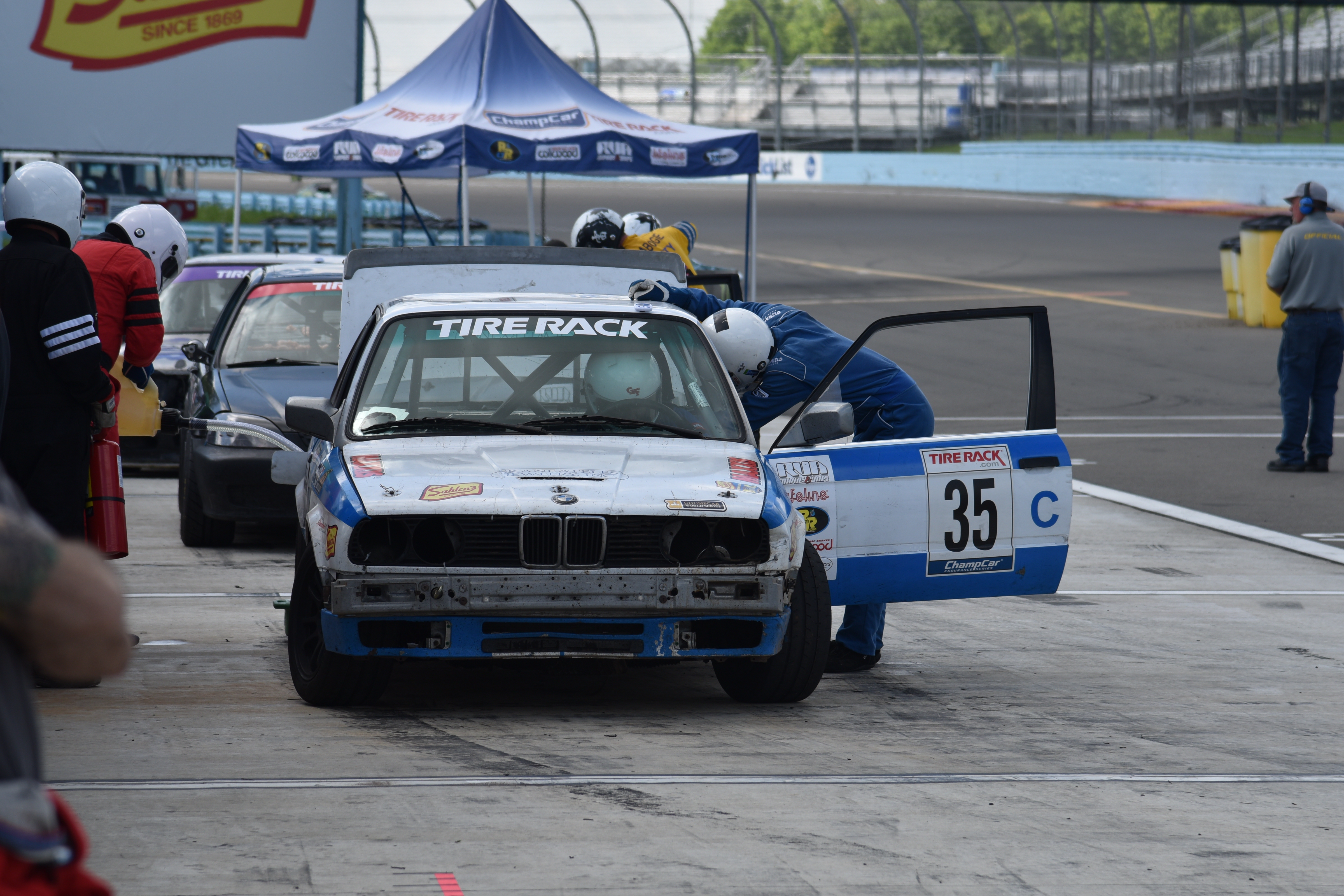 Incredibly the tired old engine continued to run until 5 minutes before the race finish when a missfire brought the car in coming from a broken rocker. The the motor ran well enough to clock the teams fastest lap ever of 2:21.4
Overall the #35 BMW finished 46th of Saturday and 46th on Sunday, slightly better than average with a field of 109 cars.